Tips to Tackle Trigonometry
Watch to see why, at Bertrand Community School, math doesn't always have to be taught by the book.
2019 // 1:09 // Bertrand, NE
Topics:
Extras:
In Mrs. Schutz's classroom, there's always more than one way to find the correct answer. After having taught for 25 years at Bertrand Community School, there's one thing she knows for sure – kids learn differently.
Her teaching philosophy includes looking at all the different ways to solve a problem, including ways that differ from how she learned the material. In a typical lesson, she teaches multiple ways to work through the problem at hand, including ones not usually found in a math textbook, like singing songs, making paper cutouts, and drawing on desktops. At the end of the day, Mrs. Schutz doesn't care what method students use to solve a math problem, as long as they find something that clicks for them.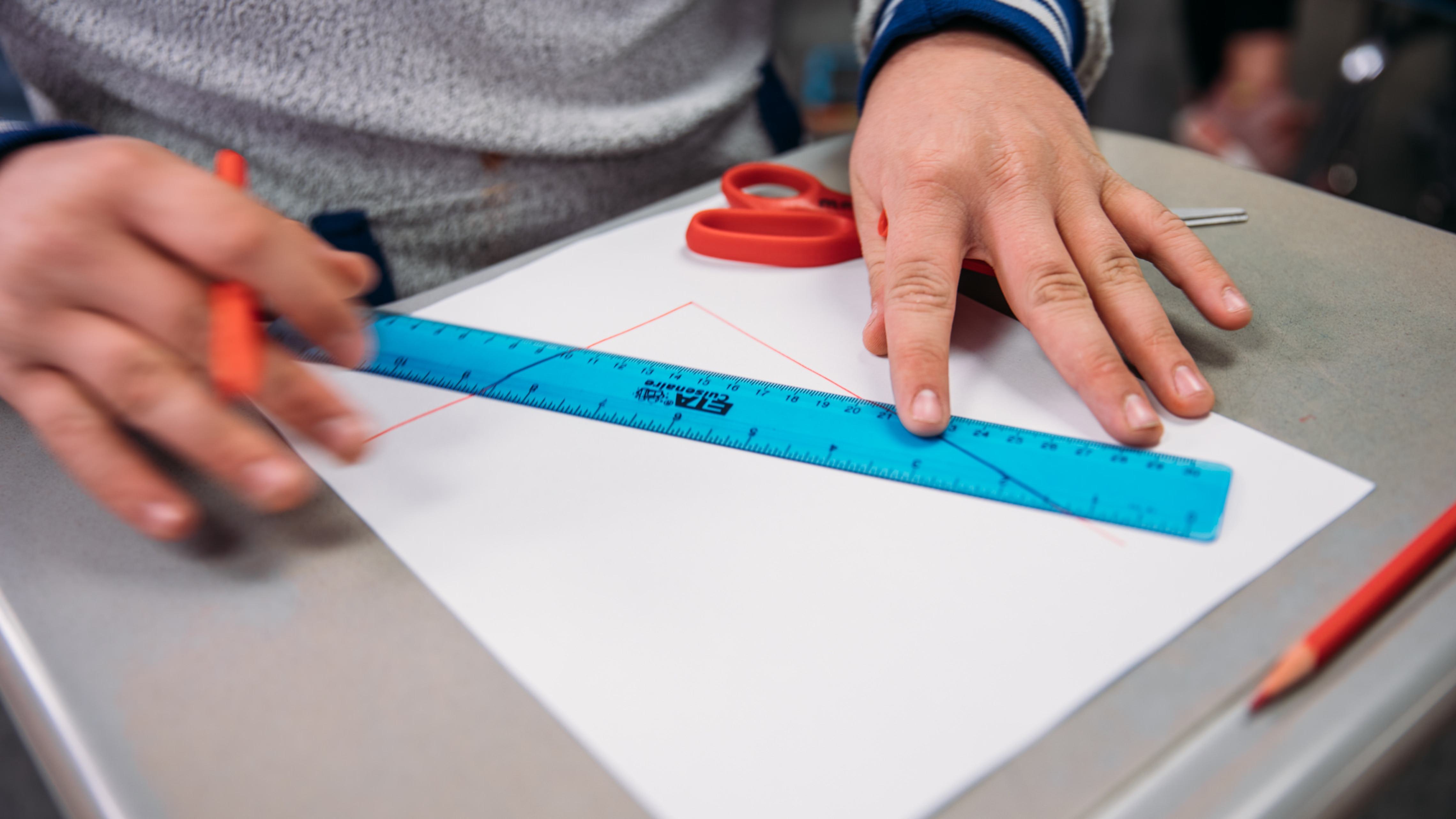 No matter the subject being taught, Mrs. Schutz believes that one of the most important things a teacher can do is listen. There's always a way to connect with a student and she'll find it. She believes that in order for students to find success they must gain confidence in themselves and that comes from having a connection. She measures her own success not only when students are making progress in math, but also when they feel how much she cares about their wellbeing – both inside and outside of the classroom.
Students need to gain confidence in themselves and that comes from having a connection.
— Amy Schutz, Math Teacher, Bertrand Community Schools