Quaran(teen)ed — A Comic by Senior Mia Dempsey
One Nebraska senior uses her artistic ability to share her deep feelings of frustration and sadness during the time of COVID-19.
Mia Dempsey, a senior at Central High School in Omaha, used her artistic ability to share her deep feelings of frustration and sadness at the current situation.
She is not alone in these feelings as seniors across the nation are missing out on important milestones such as graduation, prom, and spring sports and activities.
Thank you Mia for putting your thoughts and emotions into this beautiful comic.

This is a short comic I made about my recent life, thoughts, and feelings while social distancing. As a senior at Central, I have been saddened by losing the milestones that come with leaving high school, and I know my friends have been too. I made this comic as a way of expressing my disappointment, while also reminding myself and my peers why we're doing this and that it only brings us closer."
— Mia Dempsey, Senior at Central High School
To the class of 2020: We see you, we care about you, and we appreciate your sacrifice for the good of society. Thank you.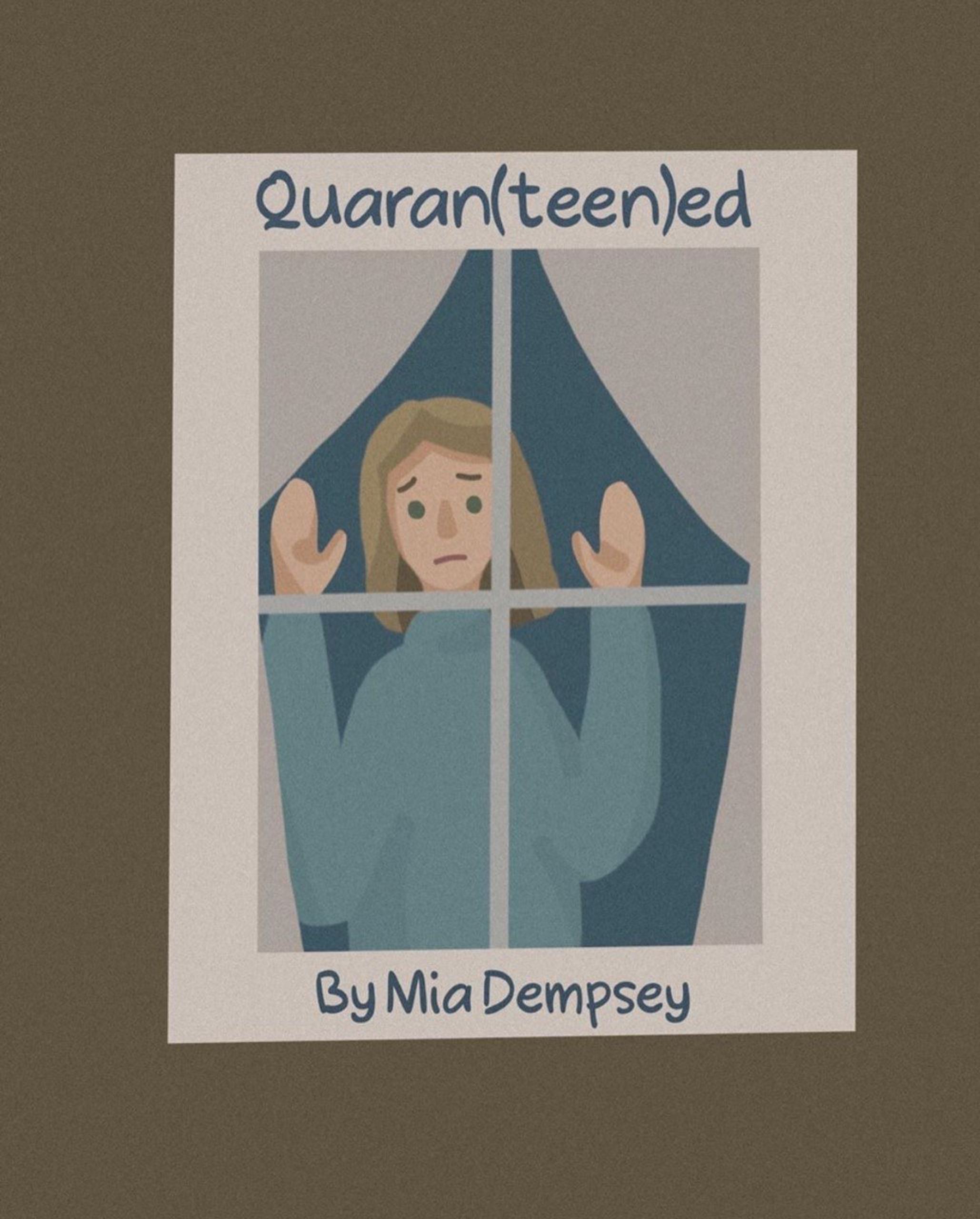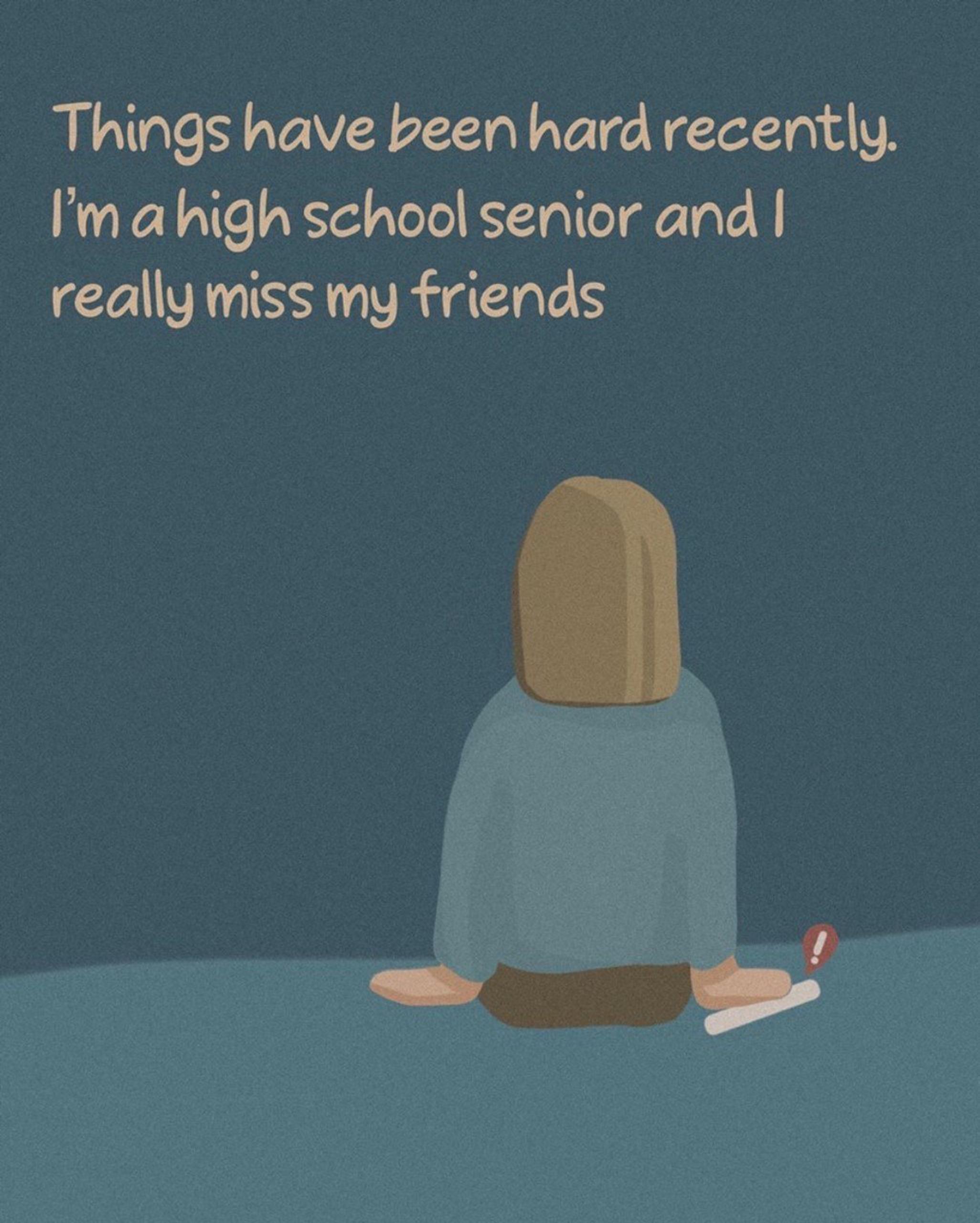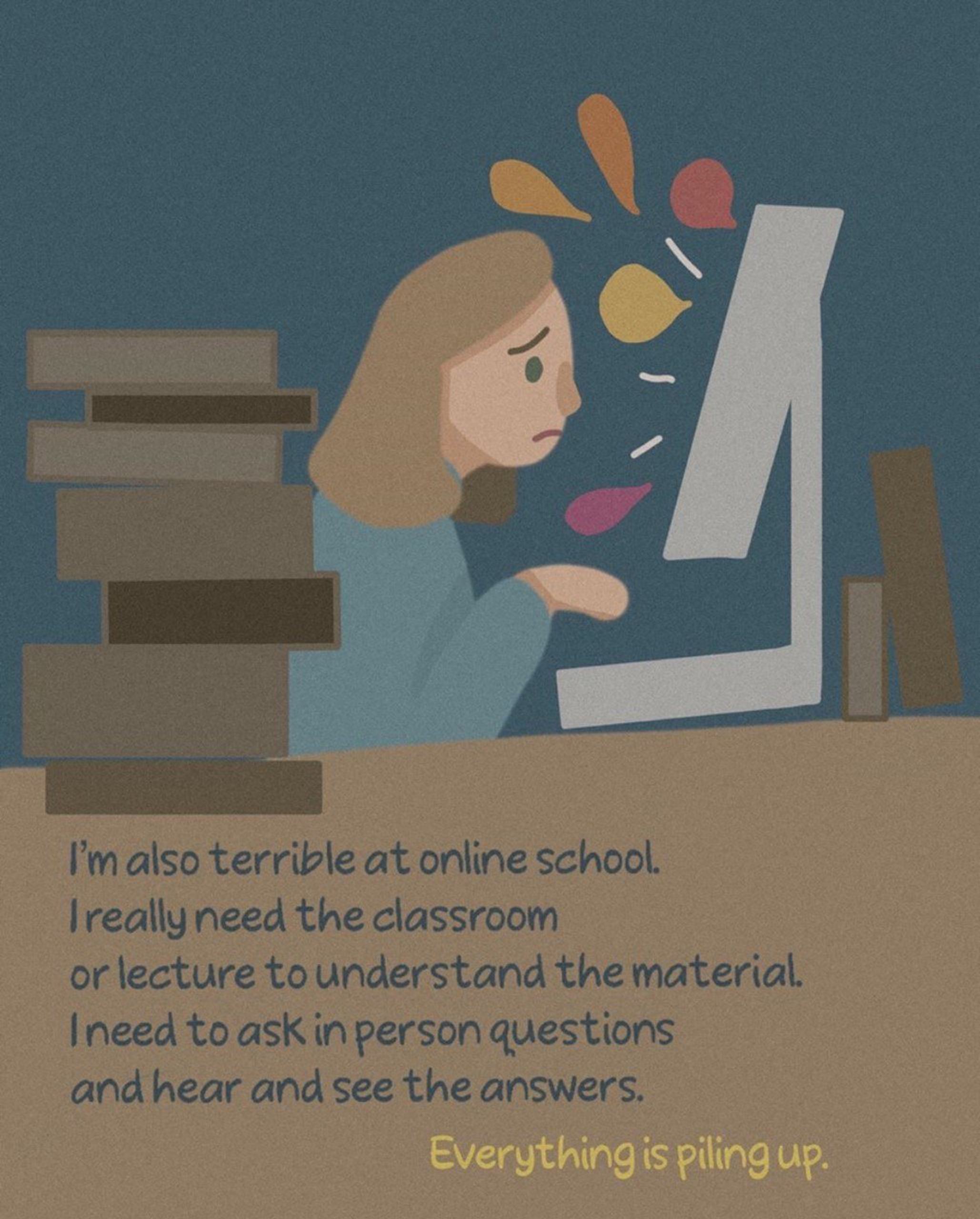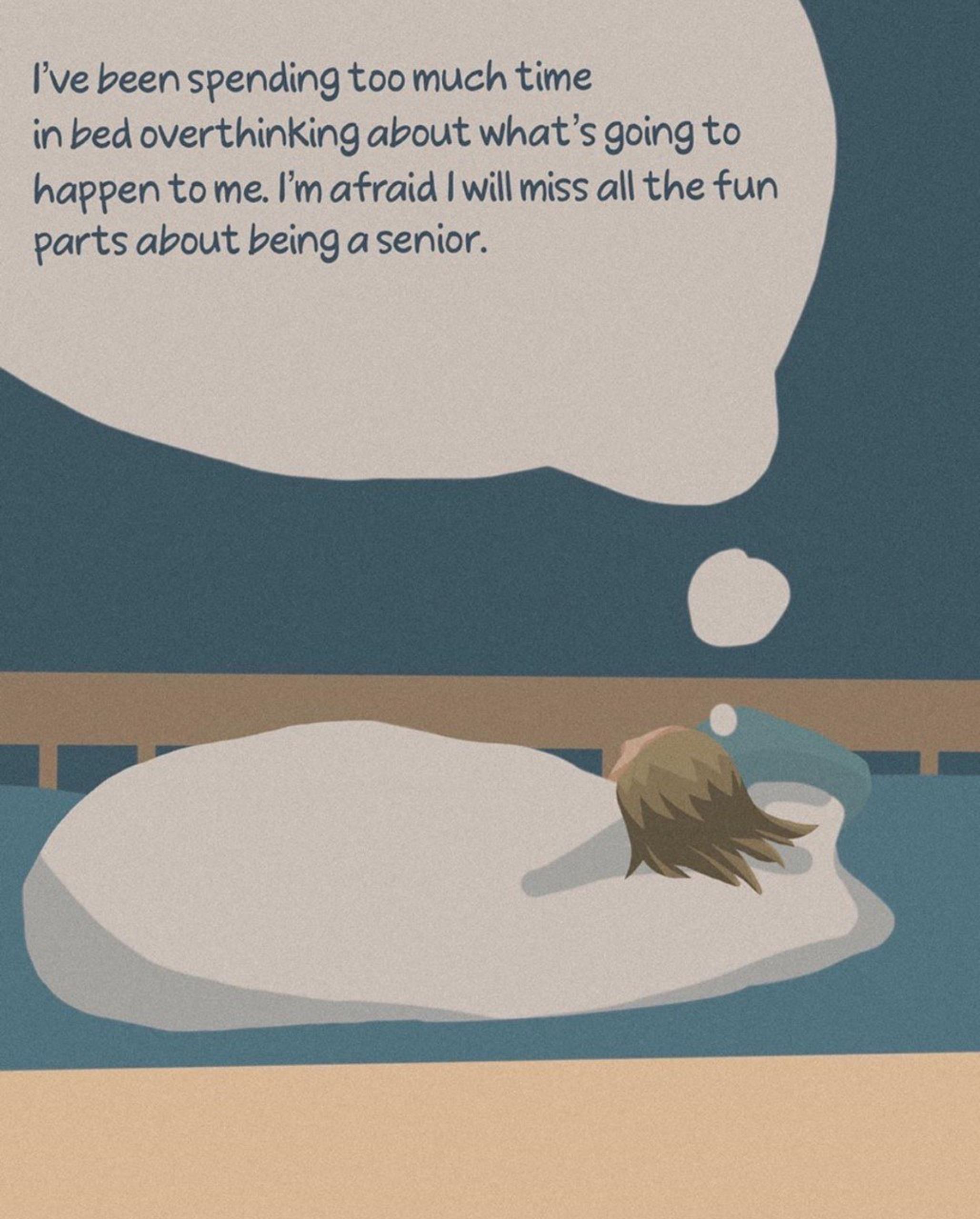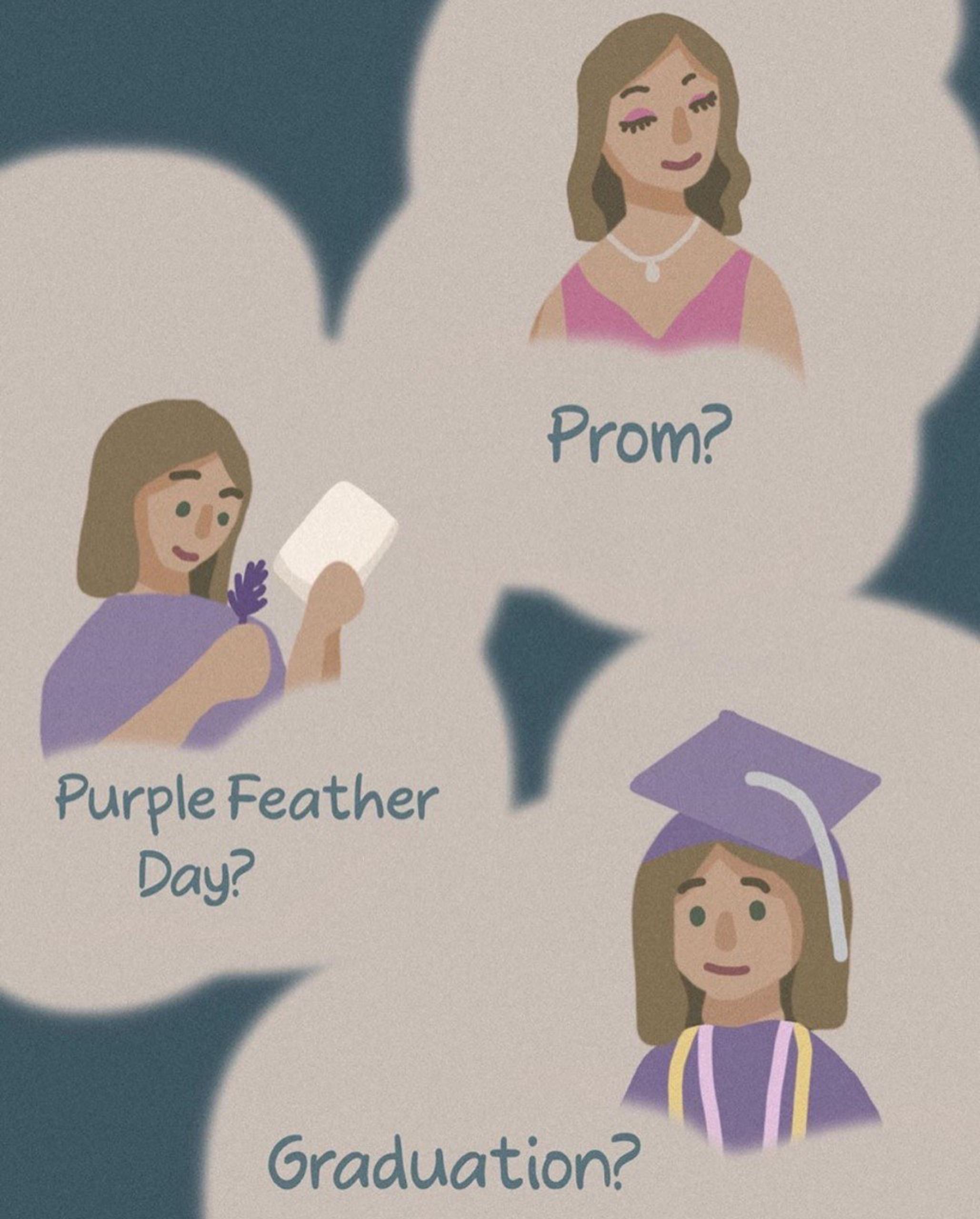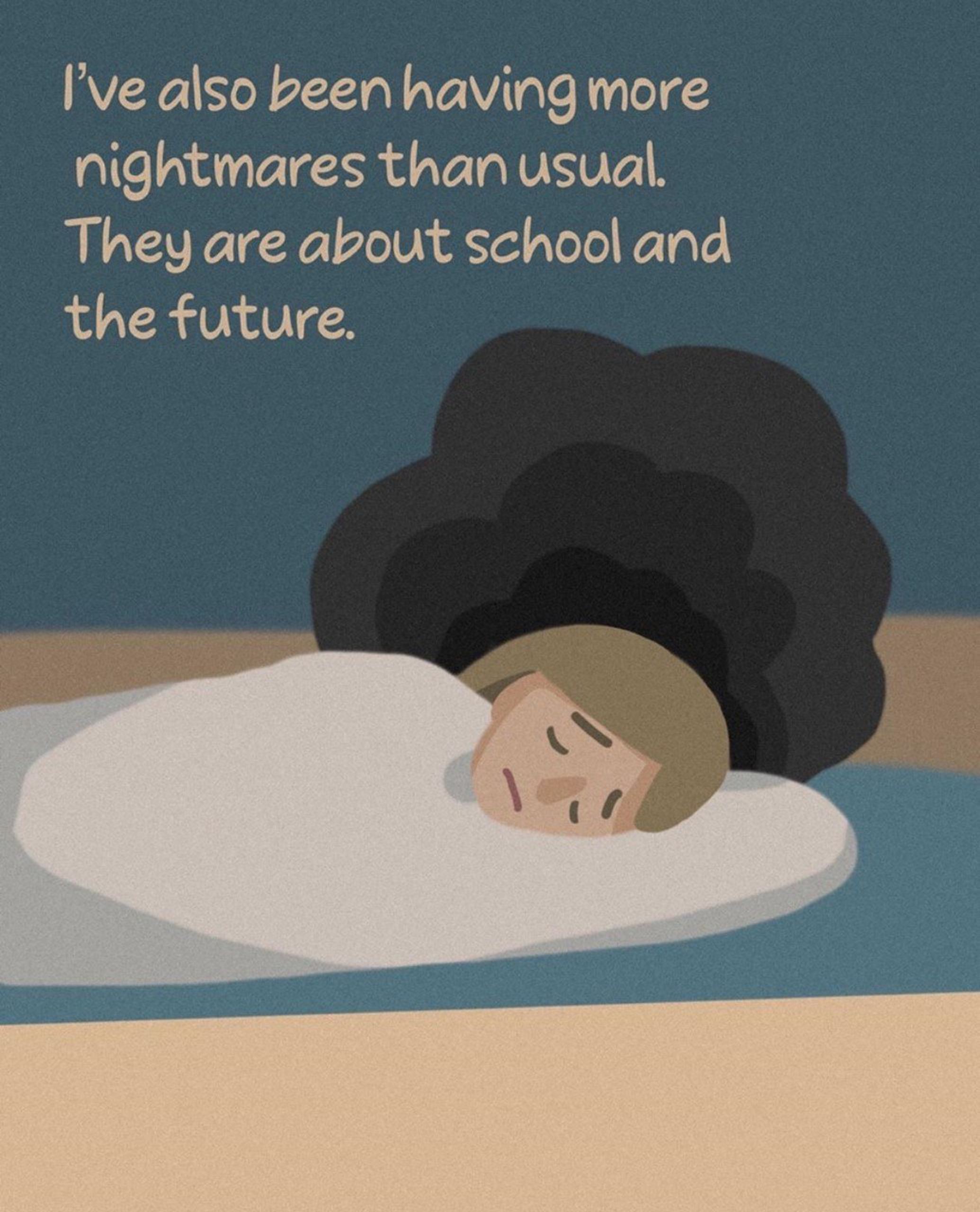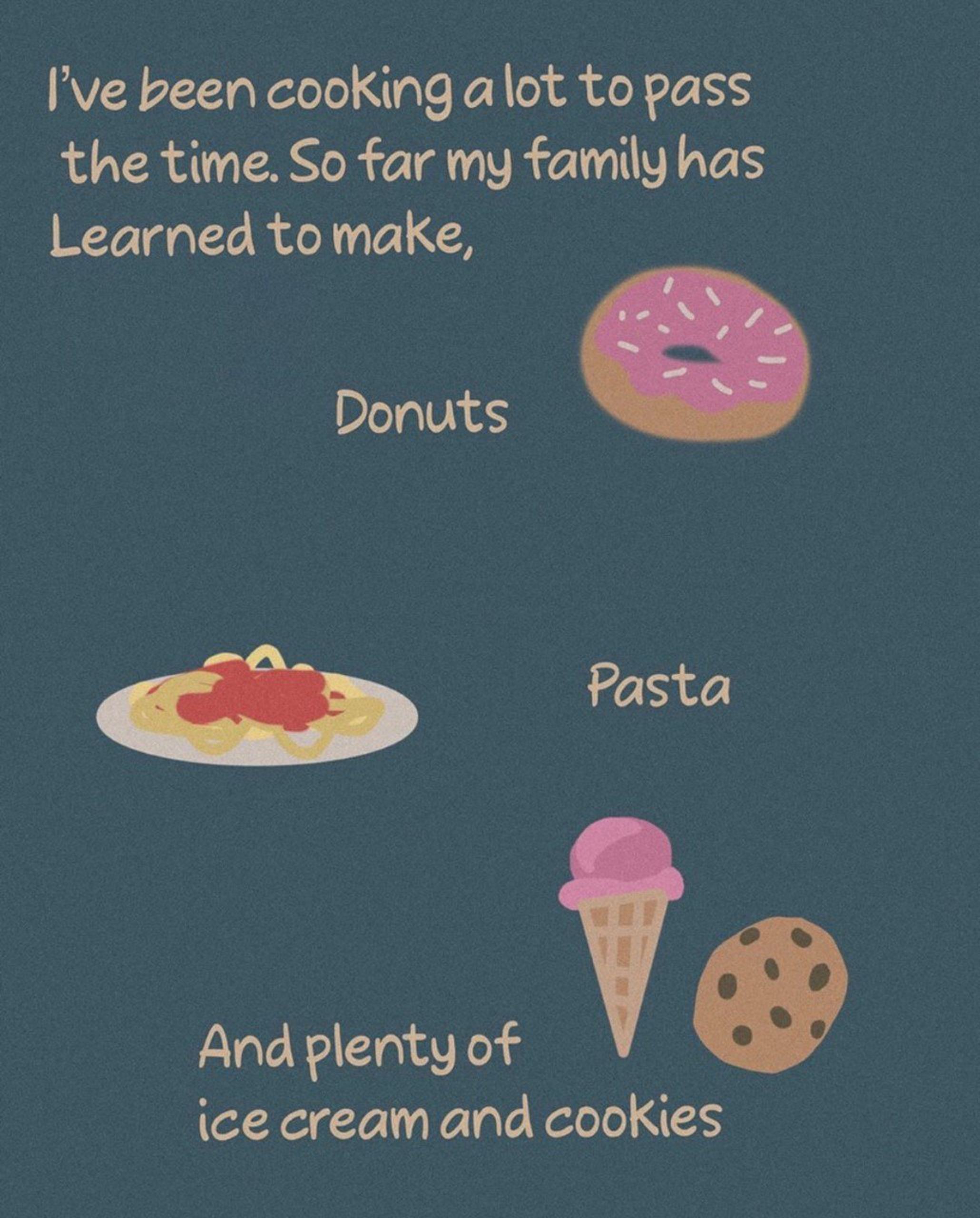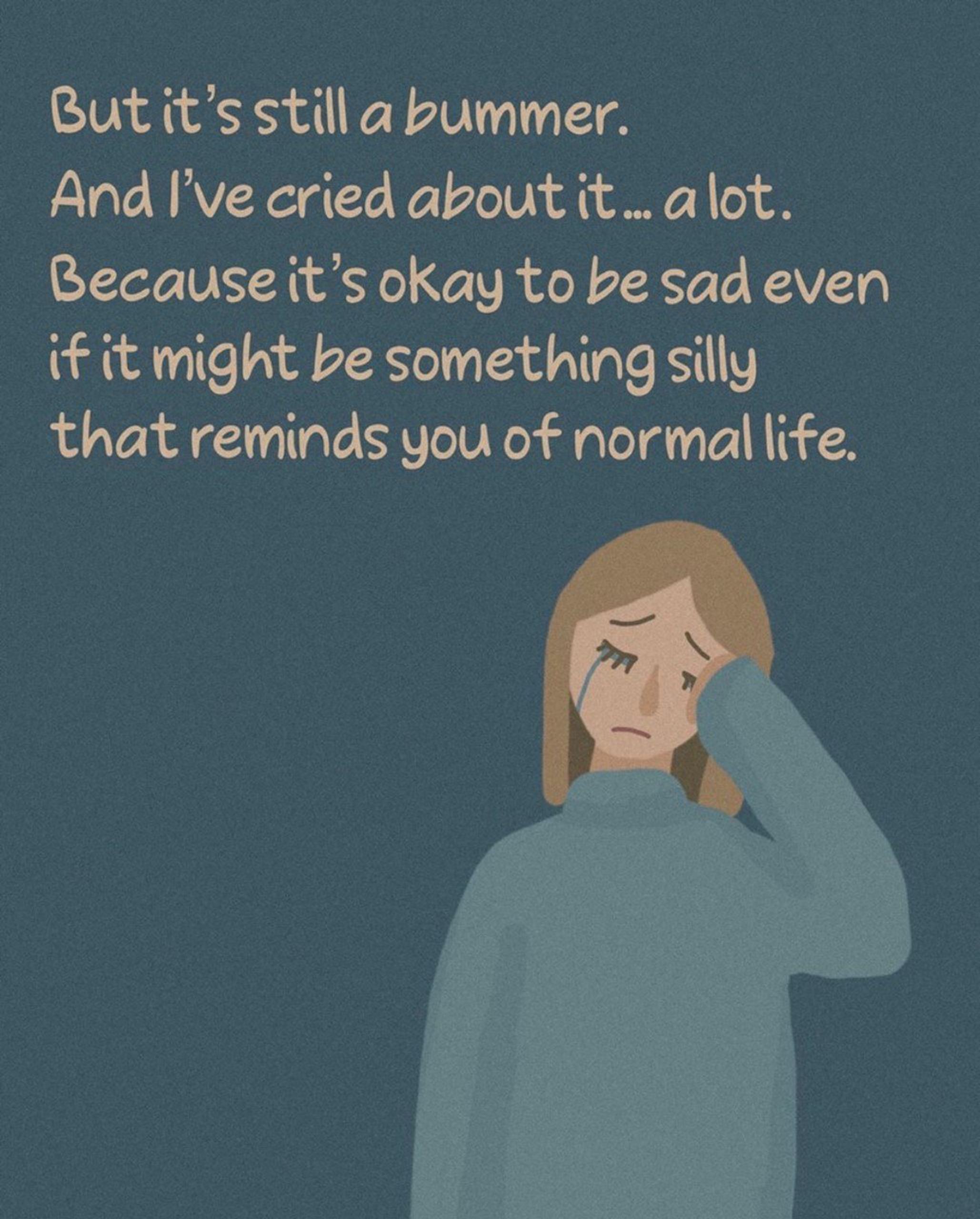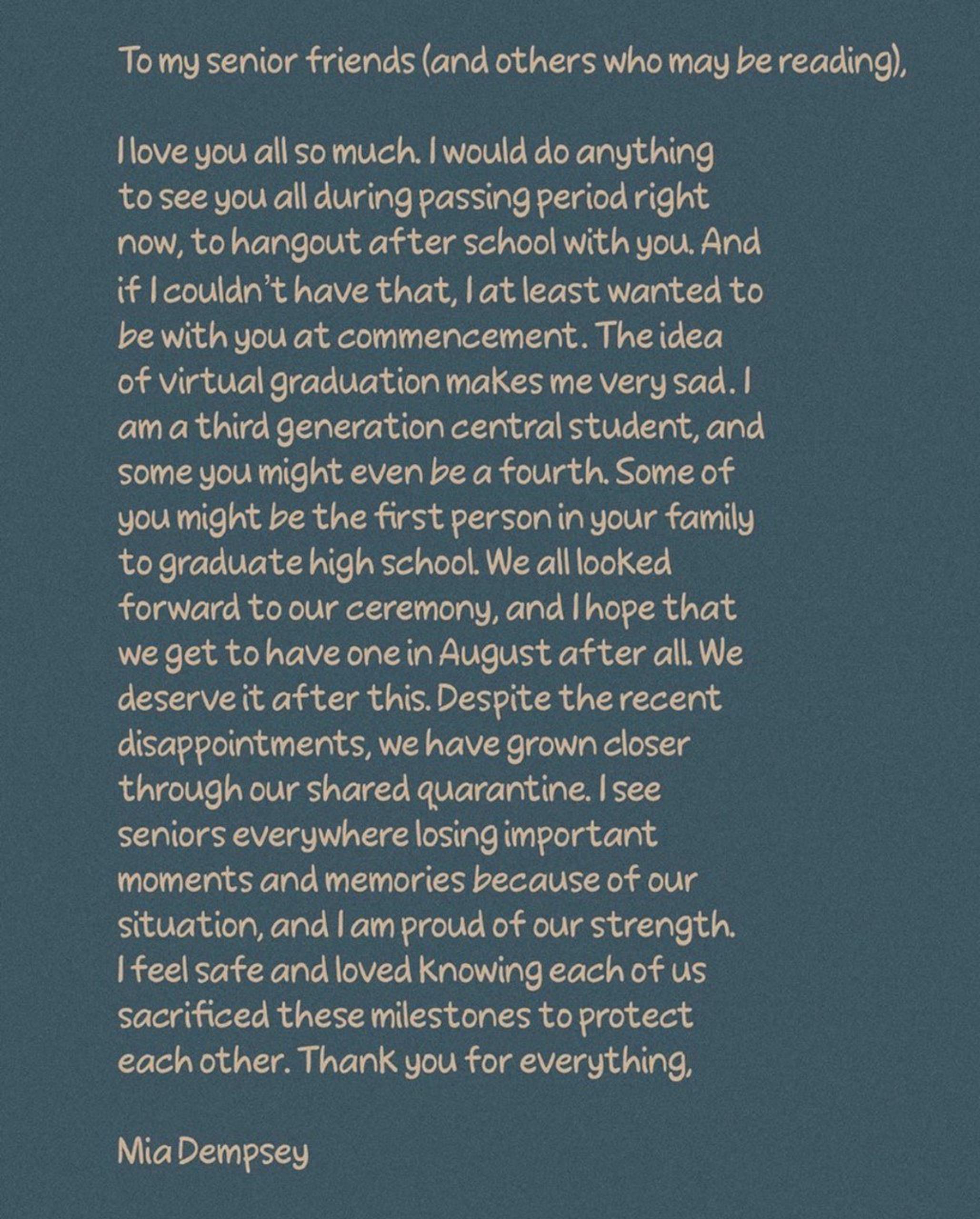 To my senior friends (and others who may be reading),
I love you all so much. I would do anything to see you all during passing period right now, to hang out after school with you. And if I couldn't have that, I at least wanted to be with you at commencement. The idea of virtual graduation makes me very sad. I am a third generation Central student, and some of you might even be a fourth. Some of you might be the first person in your family to graduate high school. We all looked forward to our ceremony, and I hope that we get to have one in August after all. We deserve it after this.
Despite the recent disappointments, we have grown closer through our shared quarantine. I see seniors everywhere losing important moments and memories because of our situation, and I am proud of our strength. I feel safe and loved knowing each of us sacrificed these milestones to protect each other. Thank you for everything.
Mia Dempsey
Prev Post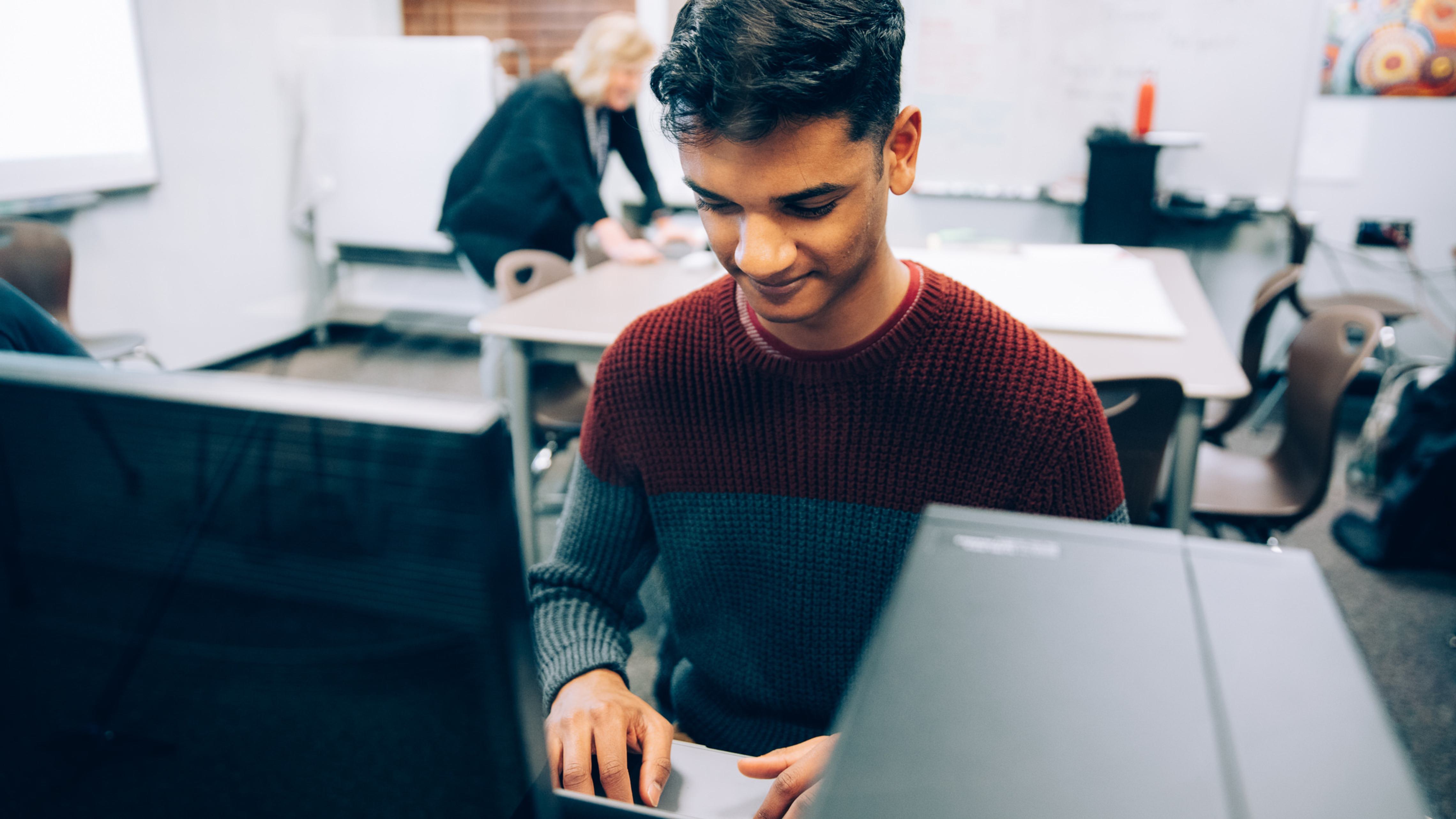 Next Post